... the love you take...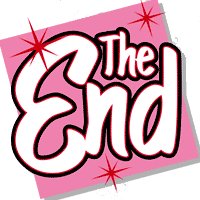 I've read that the average life span for a blog is two months, so I guess I'm average. Yay me! It's certainly better than "less than average."
I started this blog because I felt I needed an outlet to process stuff. My relationships are a little outside the norm, and they aren't suitable to discuss with friends. As a person who talks through things (or writes through them in this case), I thought this would be a good outlet to simply talk about the things rumbling around up there in my head. And it's served its purpose to some extent. It's also served to cause some hurt feelings in my relationships and that's no good.
So I'm ending this blog. I have relationships with two really great men. And I wouldn't do anything to jeopardize that.
I want to thank you for reading, commenting and emailing. I have enjoyed getting to know some like-minded folks in the blogging world and your advice and words of kindness mean more than you know.
Take good care...
DC
...is equal to the love you make.
Read more...